Harris Orthodontics proudly serves the communities of Highland, Alpine, Cedar Hills, American Fork, Lehi, Pleasant Grove, and surrounding areas. Your care starts with finding an orthodontist you trust. That's why putting a smile on our patients' faces is what truly keeps us motivated!
At Harris Orthodontics you're more than just another patient…you're a part of our family. It is our priority to give patients a 5-star experience throughout their entire smile journey with our patient-first customer service, customized accredited treatments, and cutting-edge technology.
Patient-Centered
Customer Service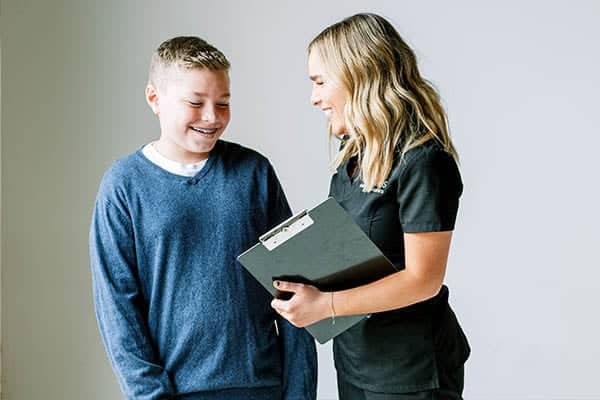 The forefront of our patient-centered customer service is clear communication. You can rest assured that you and your family will be in expert hands with our friendly orthodontic team members. It is our pleasure to answer your questions, walk you through the treatment process, and give you the best quality care and smile results you will be proud to show off.
We're excited to welcome you in to our orthodontic family and guide you in choosing the treatment options that fit you and your family's lifestyle best.
Communication with our families and getting back to you in a timely manner is a paramount priority. We have a commitment to serving you and getting you the care you need quickly with the best results possible.
While Dr. Harris' many publications and board certification lend credibility to his upstanding expertise, we'd rather tell the stories of our patients who've come to love their smiles transformed by our quality orthodontic care. Whether you're an adult hesitant to get braces or a concerned mother who wants the best and most pleasant experience for her child, we're here to ensure you have nothing but positive experiences moving forward. Find the stories of our patients and their experiences here.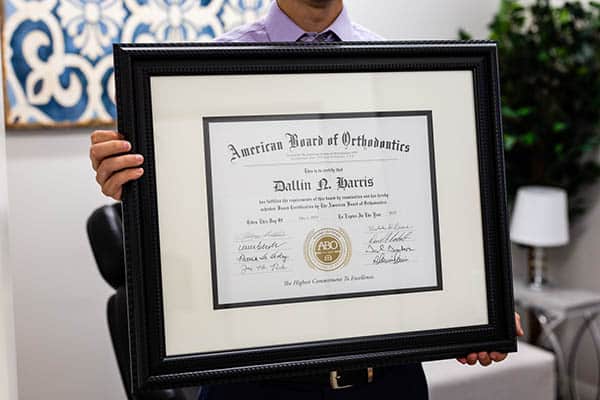 Having a smile you're proud of can do wonders for your confidence. Whether you're looking for treatment for your child or yourself, as a teen or adult, a lot rides on a healthy smile and that's why you want effective, fast, and custom treatment options. Our board-certified orthodontist, Dr. Harris, knows exactly what it takes to give you the best treatment with leading-edge technology, which means faster treatment times.
Faster Treatment & Better Results
Leading-Edge
Dental Technologies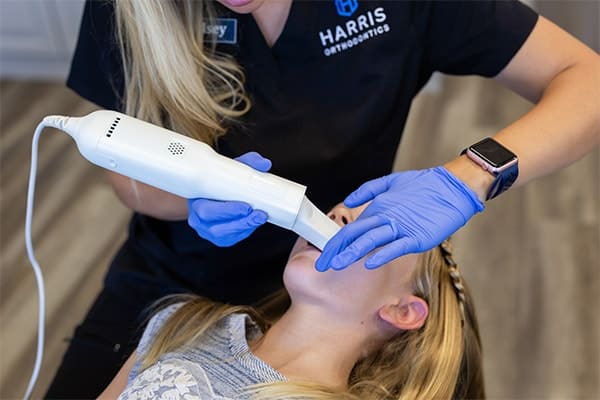 It's probably not a surprise to say that dental care has changed a lot in the past few years. With the growing popularity of Invisalign and other dental treatments, you need a dental care provider who is changing as the best treatments are changing.
That's the advantage of having an orthodontist with experience who can also stay up to date on the best treatment options.
Plus, you get the benefit of having quicker visits with more accurate results and always knowing what to expect. Out are the old methods that involved "goopy" impressions are in are digital methods that you get to see and appreciate right alongside your orthodontist.
Visit our dental technologies page to see many of our orthodontic advancements and find out how we're staying up to date on your best treatment options.
Our services are comprehensive in their approach. Our end goal is the same no matter the patient – a healthy and happy smile. We offer traditional braces and near-invisible braces as well as clear aligners like Invisalign. Come in for a free consultation to learn more about what we can do for you!