If you're looking for an orthodontist, you deserve the best of the best. You'll want to look for orthodontists who are board-certified. Among the top 1/3 in their arena, board-certified orthodontists must undergo rigorous training to ensure they are knowledgeable and effective in their practice. Don't you want your family to have the best orthodontic care available?
We think so too. That's why our practice is led by our board-certified orthodontist, Dr. Harris.
Are Most Orthodontists Board-Certified?
It's actually quite the opposite. Board-certified orthodontists actually make up about 30% of practicing orthodontists. While orthodontics is already a competitive and talented field, board certification means you've taken the time to show your skill and prove yourself among the best in the field.
The American Board of Orthodontics was established in 1929 as a means to provide the best orthodontic treatments available. Though the field is tremendously different now than it was then, the prestige of this honor has remained the same. Aspiring orthodontists must undergo a written examination of 240 questions. These questions pertain to:
The professionalism of the orthodontist
Their skill in the diagnosis
Their affinity with required tools
Their critical thinking skills in regards to solving issues as they pertain to their specific patient.
Truly, to have a board-certified orthodontist is to have an orthodontist who knows the ins and outs of teeth and can provide the highest care available.
Why Would an Orthodontist Want to be Board Certified?
We can't speak for other orthodontists, but for Dr. Harris, the answer is simple: providing the best orthodontic care possible. Trust is important for us and we want our patients to be comfortable in the chair they sit in. With this trust, we can create better smiles and better care.
For the Orthodontic Care You Deserve, Contact Us Today
If you're ready to get started on your family's orthodontic care, give us a call today or fill out the form below. For more info about us visit our about page or view our services above.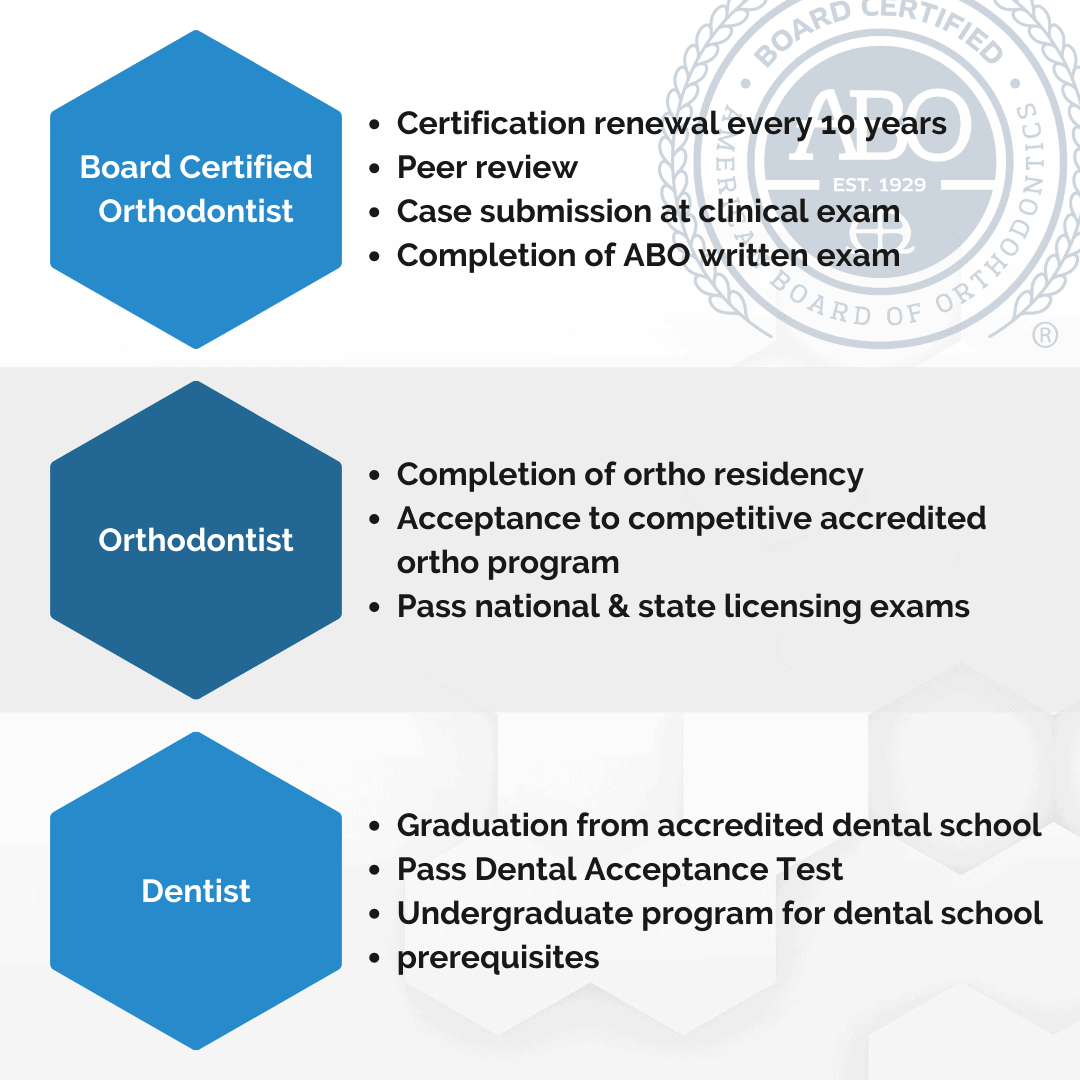 Dr. Harris' Credentials
Orthodontics Residency – The University of Colorado, Master of Science in Dentistry (MSD)
Certificate in Orthodontics and Dentofacial Orthopedics
Master's Thesis on Invisalign® Treatment
Dental School – University of the Pacific Arthur A. Dugoni School of Dentistry; Doctor of Dental Surgery (DDS)
High Honors, Top 5% of Class
Omicron Kappa Upsilon, Tau Kappa Omega, and Phi Kappa Phi Honor Societies
College – Brigham Young University; Bachelor of Science in Neuroscience
Life Sciences Scholarship Recipient
Professional Affiliations
Board Certified with the American Board of Orthodontics
American Association of Orthodontists
Publications, Research, and Presentations
"A Comparison of the Effectiveness of Changing Clear Aligners Every Seven Days Versus Fourteen Days on Tooth Movement for Orthodontic Patients; a Single-Center Controlled Clinical Trial", Master's Thesis (February 2019)
"Fundamental Knowledge of Oral Health", Presented in Vladivostok and Khabaraovsk, Russia (December 2014)